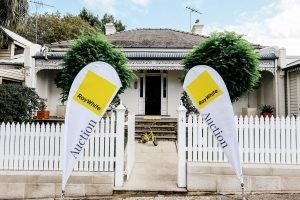 This week once again highlighted the fact that our company is experiencing positive buyer energy. Auctions are an immediate barometer of real estate activity. As we are auctioning each week, we are very quick to find trends.
Our appreciation of the importance of current information and buyer trends allows us to give confidence to prospective buyers, who are benefiting from our vendor clients listing quality properties thereby, giving buyers quality buying options and an opportunity to evaluate these options. This is coupled with our ability to give them direct contact with a highly experienced, award winning team of mortgage advisors, who have access to a variety of lending institutions and their very favourable mortgage conditions.
The 8 July 2019 portfolio incorporated bidding activity for properties located in Howick, Cockle Bay and East Tamaki Heights. The Headsail room of the Bucklands Beach Yacht Club, the home of Ray White Auctions, attracted a very pleasing attendance despite the cooler weather and school holidays. This included people who had registered buying interest, those who had expressed conditional buying interest and those who came along to see what is selling and for what price to give an idea of what is happening very currently in the real estate market.
The highlights of the evening were the 'under the hammer' sales of:
30 Litten Road, after a strong opening bid, and 11 bids later, selling at $1,300,000
1/31 Gibraltar Street, again a strong start and 10 bids later, selling at $1,185,000
1 Gilnockie Close, followed the theme of strong starts and 18 bids later, selling at $1,620,000
2/44 Juliet Avenue received an immediate post auction offer and we continue to work with buyer interest.
Therefore, after three weeks of marketing it was an extremely pleasing evening, with the results serving to underline my introductory comments.
10 July 2019
1/12 Howe Street was auctioned ahead of its scheduled date due to a pre-auction offer which was accepted, subject to the property proceeding to auction on the earlier date. The bidding was opened at the pre-auction offer of $895,000 and, after 10 competitive bids, sold under the hammer at $936,000. Strong buyer activity with five registrations was a further indication of buyer interest in the quality listings that form our auction portfolios.
So, there is good buyer activity but, I continue to acknowledge that buyers are still generally conservative/cautious. Nevertheless, it is important to emphasise that we consider we are achieving extremely good price results for our vendor clients within a much defined marketing period, acknowledging that our challenge always is to meet vendor price expectations with buyer price expectations. As with all sales, there needs to be a 'win/win' on both sides – vendors need to be satisfied that the price achieved is the best the market for that item will allow and, buyers need to be satisfied that they have achieved 'buyer value'.
As a foot note, I keep an eye on Australian trends through reports published by Williams Media, which this week reported with headline: 'Melbourne and Sydney continue to perform strongly, despite the fewer volume of homes taken to auction over the first week of July.
Real Estate Institute of Victoria (REIV) CEO Gil King said there were 290 auctions reported to the REIV, with 209 selling and 81 being passed in, 33 of those on a vendor bid.
In Sydney, CoreLogic indicated that there were 552 auctions held last week. In comparison, there were just 503 auctions held over the previous week and at the same time last year, there were also 552 auctions held across the city. Real Estate Institute of New South Wales President Leanne Pilkington said agents are reporting higher numbers at opens, and bidding at auctions, and whilst transaction numbers have increased over last week, there is still a long way to go.'
Ken Ralph
Auction Services Manager