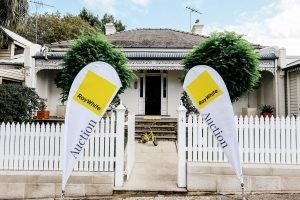 I have noted in very recent reports that our Company is experiencing positive buyer response through our Open Home and private inspection activity. Our appreciation of the importance of current information and buyer trends allows us to give confidence to prospective buyers, who are benefiting from our vendor clients listing quality properties, thereby giving buyers quality buying options and an opportunity to evaluate these options. This is coupled with our ability to give them direct access to a highly experienced, award winning team of mortgage advisors, who have access to a variety of lending institutions and their very favourable mortgage conditions.
The 1 July 2019 portfolio was limited to four properties, reflecting the comments above and also demonstrating an extremely pleasing level of activity. We identified bidding interest for two of the properties, with strong conditional interest in the remaining two. The goal of our Auction Marketing Programme is to provide our vendor clients with an unconditional sale. However, positive real estate activity will also identify conditional buying interest and sales, post auction.
This week's portfolio comprised properties in Half Moon Bay, Botany Downs, Shamrock Park and Flat Bush. As we experience each week, the Headsail room of the Bucklands Beach Yacht Club, the home of Ray White Auctions, enjoyed a favourable attendance. This included people who had registered buying interest, those who had expressed conditional buying interest and those who came along to see what is selling and for what price, giving them an idea of what is happening very currently in the real estate market.
The highlights of the evening were the 'under the hammer' sales of:]
2/38 Sunderlands Road, selling after some 28 bids, at $1,180,000
2/70 Mirrabooka Avenue, selling at $780,000
At the time of writing this report we are working with buyer interest in the remaining two properties, completing building reports and Body Corporate questions. Therefore, after three weeks of marketing it was an extremely pleasing result.
So there is good buyer activity but, I continue to acknowledge that buyers are still generally conservative/cautious. Nevertheless, it is important to emphasise that we consider we are achieving very good price results for our vendor clients within a much defined marketing period, acknowledging that our challenge always is to meet vendor price expectations with buyer price expectations. As with all sales, there needs to be a 'win/win' on both sides – vendors need to be satisfied that the price achieved is the best the market for that item will allow and, buyers need to be satisfied that they have achieved 'buyer value'.
It is also important to note that some vendors are not always able to accept buyer expectations of price for various reasons. Be that as it may, auction marketing is a very positive way of testing the market in a defined space of time to determine if the buyers' price will enable them to make the lifestyle/property change they envisage.
As a foot note, I keep an eye on Australian trends through reports published by Williams Media, which this week reported with the headline: '"Substantial" increase in Sydney's auction clearance rate has made it the best performing capital city market for the week ending June 30. Volumes were down week-on-week across the city, which hosted 503 auctions, in comparison with 558 the previous week.
Auctioneer Damien Cooley told Williams Media while June had proved challenging for volumes, it had also featured some strong results. "The lack of stock is affecting sentiment, in relation to supply and demand. Buyer conversations have shifted from, "We will wait and see what happens", to now be, "What have you got coming up or will the owner accept an offer prior to auction?" This said, buyers are certainly not getting carried away."
Real Estate Institute of New South Wales President Leanne Pilkington said while the falling volumes were a "concern", Sydney's clearance rate highlighted a stabilisation of the market.
"Agents are reporting increased numbers through open for inspections, which indicates the likelihood that the clearance rates will remain strong," she said.
Ray White Victoria and Tasmania Chief Auctioneer Matt Condon said the week had seen the Victorian property market perform exceptionally well. "It's been another confident post-election week, especially when you look at the strong average number of active bidders per auction," Mr Condon said. "When properties are hitting the market and announced as selling, more often than not, we're seeing competition past that point." '
Ken Ralph
Auction Services Manager