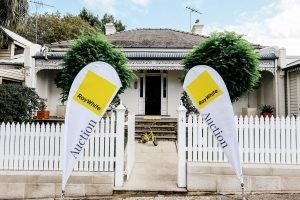 The 19 August 2019 portfolio included property type and location across our Eastern Beaches area, which attracted a pleasing attendance to the Headsail room of the Bucklands Beach Yacht Club, the home of Ray White Auctions. This included people who had registered buying interest, those who had expressed conditional buying interest and those who came along to see what is selling and for what price, to give an idea of what is happening very currently in the real estate market.
The locations of Howick, Half Moon Bay, Dannemora and Flat Bush were represented within the portfolio.
Highlights of the evening included the 'under the hammer' sales of:
6 Brosna Place at $1,170,000, after competitive bidding of some 12 strong bids;
12 Reno Way at $1,045,000, after competitive bidding of some 17 strong bids;
109C Ridge Road at $750,000, after a strong start and bidding.
Three other properties attracted bidding activity but not to a level which met vendor price expectations and, we continue to work with all three buyer interests. One property engaged pre-auction conditional buyer interest which again, we continue to work with.
20 August 2019
2/11 Pakuranga Road was offered For Sale at our Howick Office boardroom venue. After some 12 competitive bids, this property sold under the hammer at $651,500.
It is important to qualify results by noting that some vendors are not always able to accept buyer expectations of price for various reasons. Nevertheless, auction marketing is a very positive way of testing the market in a defined space of time to determine if the buyers' price will enable them to make the lifestyle/ property change they envisage.
There are always various reasons why potential buyers cannot meet the terms of an Auction For Sale and Purchase Agreement, which is a totally unconditional agreement. However, as stated above, we try to work with these potential buyers to attract the best conditional sale for our client vendors.
As stated in my last report, during the mid-winter months new listings, in some years, can be more limited as vendors wait for the brighter spring months. However, as we have demonstrated again in recent weeks, there is very good buyer activity as buyers readily recognise that when quality properties are offered For Sale, the time of year is of no consequence. Well marketed properties will sell each and every month of the year and with confidence. Vendors at this time of the year choose to market their properties now, rather than waiting for the influx of spring listings
I continue to emphasise that we consider we are achieving extremely good price results for our vendor clients within a much defined marketing period, acknowledging that our challenge always is to meet vendor price expectations with buyer price expectations. As with all sales, there needs to be a 'win/ win' on both sides – vendors need to be satisfied that the price achieved is the best the market for that item will allow and, buyers need to be satisfied that they have achieved 'buyer value'.
As a foot note, I keep an eye on Australian trends through reports published by Williams Media, which this week reported: 'Clearance rates were very positive across the major cities – CoreLogic research analyst Kevin Brogan told WILLIAMS MEDIA while the results "felt significant", it would be interesting to see whether the clearance rates could keep up with a potential spring surge in listings.
"If you look at the clearance rates across the last couple of months, they've consistently been at that higher level, but it's not immediately apparent from the data if there is sufficient demand to maintain these clearance rates if an extra 500 properties a week hit the auction market," he said.
Sydney's auction market experienced an increase in volume and clearance rate from the previous week. Real Estate Institute of NSW President Leanne Pilkington believed there was enough momentum in the market to carry over into spring.
"With many auctions selling above reserve, agents are confident that buyer demand will see an increased level of properties coming onto the market in the spring selling season," she said.
Melbourne was host to 588 auctions for the week ending August 18, returning a preliminary clearance rate of 78.3 per cent. The previous week saw 500 homes taken to auction across the city, returning a final clearance rate of 72.3 per cent. Over the same week last year, a clearance rate of 54.0 per cent was recorded across 860 auctions.
Real Estate Institute of Victoria CEO Gil King said the city's auction market was evenly spread across Inner and Middle Melbourne.'
Ken Ralph
Auction Services Manager